In the 1990s, when online travel agencies began to rise alongside the democratization of the Internet, many travel industry observers believed that traditional travel agencies would disappear. 
Jeff Willner, CEO of private investment company Navigatr Group, which last week closed its acquisition of Ensemble Travel Group, was among them.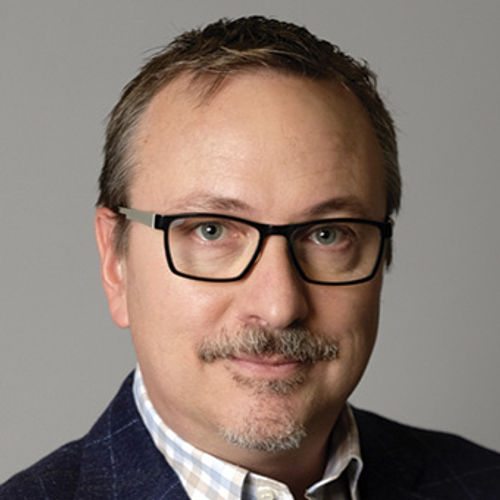 Jeff Willner
Now, he's a convert who thinks the consortium's members can double their margins. 
Willner has come around since working as a consultant at McKinsey & Co., where he advised airlines to invest in direct distribution channels to bypass the trade, and in 2006 founding a safari company that would eventually become Kensington Tours (now in the Navigatr portfolio) that didn't work with travel advisors for its first two years.
Willner had what he described as an "epiphany" about the importance of working with an agent to have a better vacation experience.
"Because a great travel advisor is a professional," he said. "They know what they're doing. They know what they're selling. They've traveled themselves. They've done training. They're like any great professional, any great lawyer, any great doctor. And what they advise on is the thing that people want the most: Leisure time and experience is the No. 1 thing on the list for people to have."
Today, Willner says he believes that advisors are "central" to leisure travel. Toronto-based Navigatr's investments include the aforementioned Kensington Tours, host agency Travel Edge (No. 20 on Travel Weekly's 2021 Power List), travel technology company TripArc and Ensemble.
And he also believes the technology developed by TripArc, combined with a professional travel advisor, can help Navigatr's member agencies achieve better margins by at least 10 percentage points.
Navigatr made its biggest splash to date with its recent acquisition of Ensemble. But its interest in a consortium to complement its other investments has been ongoing. The company even considered an Ensemble acquisition several years ago. 
A focus on doubling margins
Willner estimates that most agencies currently operate with 10% margins. He said he believes Ensemble members can double that.  
"There's 330 member agencies, there's $3.5 billion worth of business going through the consortium, and we're really excited about taking our great technology [to them], but mostly taking our 20% margin thinking and helping those member agency owners to move from 10% to 20%," he said.
Coming off the Covid crisis, he described higher margins as "oxygen" for agencies.
"A 10% margin, it's like sucking oxygen through a straw, submerged in water," he said. "Twenty percent, at least your head's above water and you're getting big, deep breaths and you can be healthy."
To do that, Willner proposes a mix of packaging vacation components and a service fee into a single price point and expounding the value of working with an agent.
"We make it explicit in our branding message to our customers that what they're getting are three key things: expert support, amenities in their trip and 24/7 support," he said.
Willner also wants to encourage advisors to put multiple services together. For instance, he said, adding a 10% service fee onto a single air ticket would be "challenging." But bundling air with a hotel and ground transfer makes it easier to charge more.
TripArc's agent platform, ADX, enables bundling and adding a fee, resulting in a single price point for a consumer.
Willner said even higher margins are possible: Navigatr had considered purchasing a company that regularly saw 50% margins on specialty products such as tickets to the Olympics. 
But 20%, he said, is an easier goal to "step up to as long as you, first of all, educate your customer around the value-added services that they're getting and deliver those services. And then make sure that you create single price bundles of items that you're selling."
Asked whether Ensemble members seem willing to subscribe to that philosophy, Willner said the idea was to add value, not force change. 
"We've learned the power of the word 'and' over the course of the last decade and a half," he said. 
Navigatr's goal is to add capital, people and resources to bolster the consortium.
"It's completely up to the members what direction that they want to go, and there's a lot of folks there that have got wonderful businesses that are doing really, really well," Willner said. "They joined a consortium to get consortium-like stuff, so we'll make sure that we're building that consortium accordingly."
link