A spouse has received widespread support online after they fumed their wife had "hijacked" their anniversary trip—by inviting her mom.
Reddit user Tripjackedaita vented their frustration on the forum's "Am I the A**hole?" subreddit, explaining they were due to celebrate five years of marriage. To mark the occasion, Tripjackedaita booked a vacation this fall to the same place they had their mini-moon.
But their wife had other plans. "My MIL's [mother-in-law] birthday happens to be the week before our anniversary. My wife was telling MIL about our anniversary trip recently and MIL started talking about how she always wanted to go there, but never had a chance.
"I guess my wife suggested that the two of them go there together for MIL's birthday. My wife told me her plan later."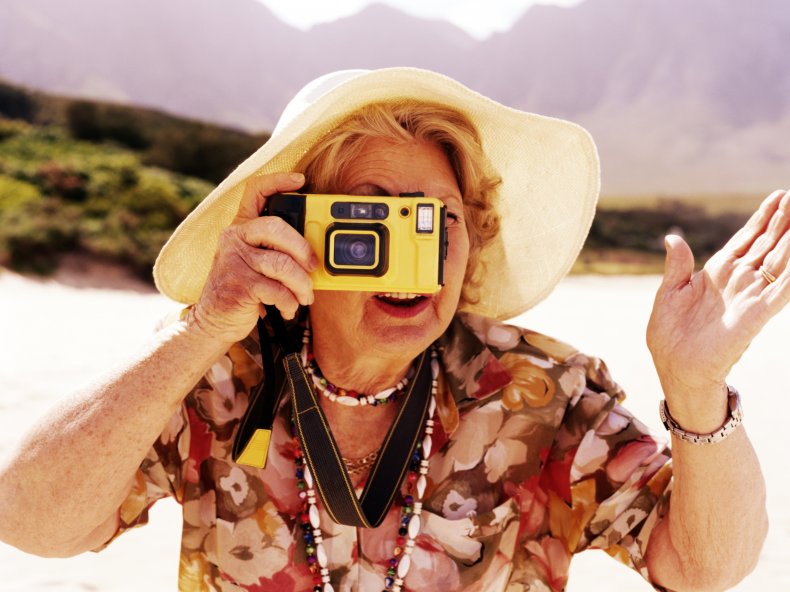 According to the plan, Tripjackedaita's wife and her mother will travel to the destination for a few days first, then Tripjackedaita joins for a few days of overlap, before the mother-in-law leaves and the couple spend the remaining days alone.
They wrote: "So, essentially my wife would be spending 7-10 days there, half with MIL and half with me. When she told me her plan, I was less than enthused.
"I told her it felt like she's hijacking our anniversary trip and turning it into a MIL birthday gift, when I was hoping that this would be something special just for the 2 of us.
"I told her I understand MIL wants to visit this place, but why does it have to be literally the same trip as our anniversary? Why couldn't they just go there literally any other time?"
They claimed their wife said it "made sense" to overlap the trips to save money, but they pointed out: "But since my wife offered this as a gift to MIL, we're paying for her trip so we aren't saving anything."
They also pointed out the mother-in-law was meant to be watching their kids, so they'd now need to find alternative childcare. They also bristled at having to mind their children solo while the two women enjoyed their trip.
"I told her that this all just seems a little too complicated and it would all be easier if we kept our anniversary trip and a mommy-daughter trip separate.
"My wife did not take my criticism of her plan well. She claimed I was being selfish for wanting to make this trip just about 'us.' Which, yeah it's an anniversary trip, not a family vacation.
"She said she wants to do something nice for MIL for her birthday and since she's always wanted to visit this location, it just makes sense to do it all at once. She claims I am being a jerk for not simply agreeing with her and that I'm being selfish since MIL would really like this."
Tripjackedaita's wife was keen to finalize her new plan, despite having not booked anything yet, but the spouse just wasn't on board.
They added: "I've still been trying to talk her out of it, but she just keeps digging her heels in that this is what she is going to do. I really, really do not want MIL on any part of an anniversary trip, even for 1-2 days.
"I know we wouldn't be sharing a room or anything, but that's not the point. I thought this was going to be a special trip for my wife and I, and she turned it into something completely different."
The post, which can be read here, has amassed nearly 6,000 interactions since being posted on Monday, while the top comment, from Facinationstreet, had more than 11,000 upvotes alone.
They said: "Sounds like you should cancel the anniversary part of the trip as obviously your wife is not as excited or interested in the anniversary part of the trip. Seriously.
"You came up with this idea as a really nice way to revisit your honeymoon. She sees it as a vacation destination, nothing more special than that. NTA [not the a**hole]."
SelfDiagnosedUnicorn advised: "If I were OP [original poster], I'd be bitter the whole trip if the wife's plan goes through. Better not to go at this point."
Old_Scallion5160 sympathized: "I hurt so bad for you OP, but I think you really should just cancel the anniversary, to save you from a soured trip. Your wife seem to rather have trip with her mum then an anniversary trip."
Dinahdog reckoned: "Cancel your part. Let them go. You hire a nanny/sitter and go play golf or whatever you want with friends night out etc. Enjoy a couple down days alone."
Encartrus thought: "100% agree, Mom and MIL can go have their trip on your Wife's dime, as she has made it clear she would rather go with her than you for your anniversary. She is 100% in the wrong here."
Elinesvendsen replied: "Wife could have just got her mother a gift card for the trip as a birthday present, and then MIL could have taken her daughter or someone else at another time."
The chart below, provided by Statista, shows employee's time off entitlement.
While it's not clear where the couple are based, Condor Ferries has collated 2020-21 statistics from Luxury Travel Advisor, The Independent, Ampersand Travel, Bride Magazine, Stevie Ray Entertainment, Honeymoon Dreams and Hitched to reveal top honeymoon locations.
The most popular destination in the continental United States is Florida with 8 percent of couples traveling there, followed by California with 5 percent of visitors, then Las Vegas with 3 percent.
International destinations were much more popular. 15 percent of newlyweds jetted off to Mexico, 12 percent visited Hawaii, and 7 percent headed to Jamaica. In joint fourth place were The Bahamas, St. Lucia and Italy with 5 percent of couples, while France and the Virgin Islands received 3 percent of honeymooners.
Newsweek reached out to Tripjackedaita for comment.
If you have a similar family dilemma, let us know via [email protected]. We can ask experts for advice, and your story could be featured on Newsweek.
link