Leading luxury line Regent Seven Seas Cruises has just launched a groundbreaking new program for its travel advisors, designed to raise their mutually-beneficial partnership to unbeatable heights.
The new "Regent Elevate" program represents Regent's dedication to empowering and investing in its travel advisor partner by offering "Elevated Insights, Elevated Support, and Elevated Growth", giving advisors fresh opportunities to reap the utmost benefit from an ever-evolving travel landscape.
"At Regent, we believe that Travel Advisors are the lifeblood of the cruise industry, and our mission is to empower them to succeed," said Andrea DeMarco, President of Regent Seven Seas Cruises. "Rewarding their dedication, expertise, and passion, Regent Elevate is an extraordinary new program created exclusively with our Travel Partners in mind, focused on providing marketing insights, unrivaled sales support, and growth-enhancing opportunities."
As part of Regent Elevate's launch, Regent has unveiled three flagship initiatives included under the new program's three key pillars, which underscore the company's unwavering commitment to continue investing in its loyal travel advisor partners.
Elevated Insights
Also, as part of Regent Elevate's introduction, RSSC University was recently revamped and relaunched, and now offers new courses and graduate degree-level training designed to thoroughly equip advisors to sell Regent cruises. And, a new Master's degree includes such courses as The Regent Guest, Epicurean Perfection, Personalized Service and Luxurious Space.
The cruise line has also doubled the amount of its RSSC University bonus commission, bringing it from $100 to $200 for each new booking registered by advisors within 120 days of completing their degree.
To celebrate its online education portal's relaunch, Regent has partnered with The Travel Institute to give 100 travel advisors a sponsored scholarship to become a Certified Travel Associate. The newly revised, self-paced study program covers 15 critical areas focusing on skills that North American travel consultants need to succeed in today's industry.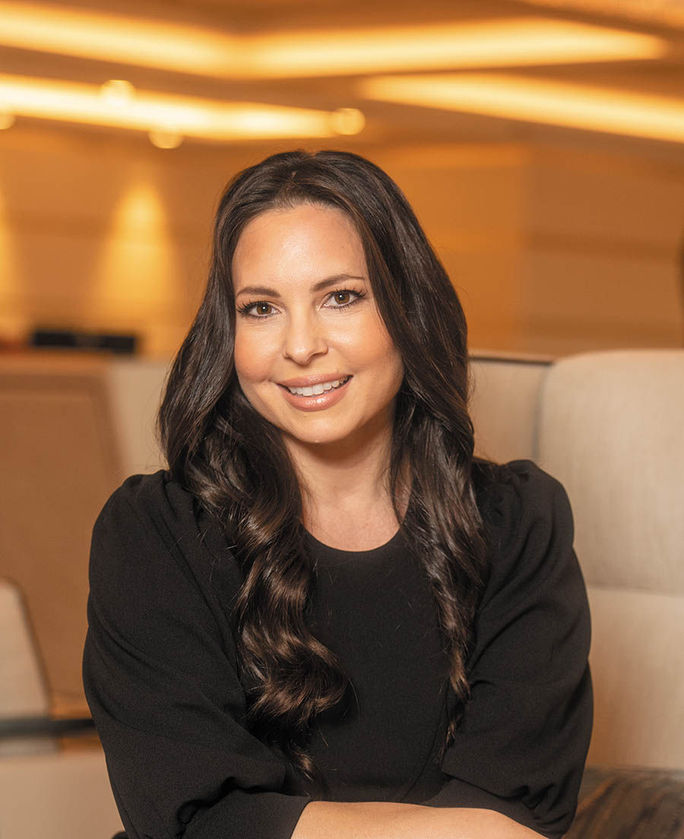 Elevated Support
Regent is also dedicated to providing Elevated Support to help empower its advisors in selling its cruise products. The line supplies best-in-class sales and marketing tools, an up-to-date collection of meticulously optimized marketing collateral and a user-friendly online marketing asset portal called Marketing Central.
To offer even more unrivaled agent resources, Regent has developed a new webinar outlining the ways in which its cruises compare to luxury hotels and land-based vacation products, complete with a robust luxury hotel comparison toolkit. The presentation was developed with input from experienced hotel strategist Larry Mogelonsky, MBA, P. Eng.
Invitations to the new webinar, along with access to the sales toolkit, will be issued to advisors in late September 2023.
Elevated Growth
Regent knows that when travel advisors flourish, the cruise line also thrives, so it is dedicated to delivering the tools they need to grow their luxury cruise market business.
Whether advisors have plenty of experience or are just starting out in the industry, Regent offers abundant opportunities to createElevated Growth, from incredible incentives to promotional offers, and ways to earn highly rewarding "Commissions-with-a-Comma". 
To show its appreciation for loyal travel advisors' continued partnership, the company is offering the chance to earn even more on sales through a $250 Gift Card incentive that's active throughout October on newly deposited 2024 bookings.
For more information on Regent's new Regent Elevate travel advisor program, visit rssc.com/agent, or call 1-844-4REGENT (1-844-873-2381).
---
For the latest travel news, updates and deals, be sure to subscribe to the daily TravelPulse newsletter here.

Topics From This Article to Explore

link