Sandals Resorts International is partnering with the American Society of Travel Advisors (ASTA) to celebrate the integral role of travel advisors through exclusive programming and incentives in honor of Global Travel Advisor Day next month.
As the exclusive sponsor of Global Travel Advisor Day 2023, Sandals Resorts and ASTA will host a Facebook Live on Wednesday, May 3 featuring a one-on-one session with ASTA President and CEO Zane Kerby and Gary Sadler, the Executive Vice President of Sales and Industry Relations at Unique Vacations Inc., an affiliate of the worldwide representatives for Sandals Resorts and Beaches Resorts.
Sadler will also be speaking on stage at ASTA's Global Conference in Puerto Rico on the same day. The pair will discuss the latest travel trends and dive into the latest research fielded by ASTA revealing that nearly two-thirds (68 percent) of Americans believe planning a trip is more complex now and that half (50 percent) are more likely to use a travel advisor today than they were in the past—a 14 percent increase year over year.
The Facebook Live will be hosted from 2-4 p.m. ET on ASTA's Facebook page. During the event, lucky travel advisors will have the opportunity to win a trip to Sandals Dunn's River, which is set to debut on May 24, 2023.
Meanwhile, new bookings of six nights or longer at Sandals Resorts made directly with Unique Vacations, Inc. from May 4-31, for travel through December 24, 2023, will also be eligible for additional booking incentive up to $200.
"We're excited to partner with Sandals to celebrate the accomplishments of travel advisors who are a vital part of the travel and tourism industry as they provide unparalleled customer service to their clients," Kerby said in a statement. "Our members tell me that their businesses are growing because Americans want to get out and see the world. Travel is more than a priority. It is essential. We're proud to work with companies like Sandals who both appreciate and support the travel advisor community—not just during special events like today, but every day."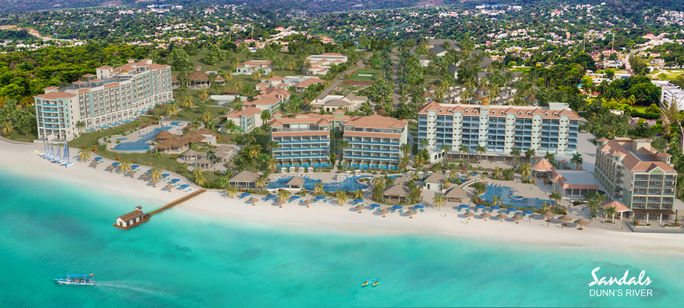 "Travel advisors have been key characters throughout every chapter of our more than 40-year history and have played a leading role in the industry's resurgence," said Sadler. "We're proud to have them as partners in our joint success and to champion the critical work of ASTA in recognizing the incredible travel advisor community today, and every day."
"Programming surrounding Global Travel Advisor Day is important, but for us, it amplifies an extensive suite of tools – including our BDM team, the largest and most active sales force of any Caribbean hotel brand, to help advisors sell more effectively," he added. "We are there for advisors, not merely through a call center, but as partners in the field."
---
For the latest travel news, updates and deals, subscribe to the daily TravelPulse newsletter.

Topics From This Article to Explore

link