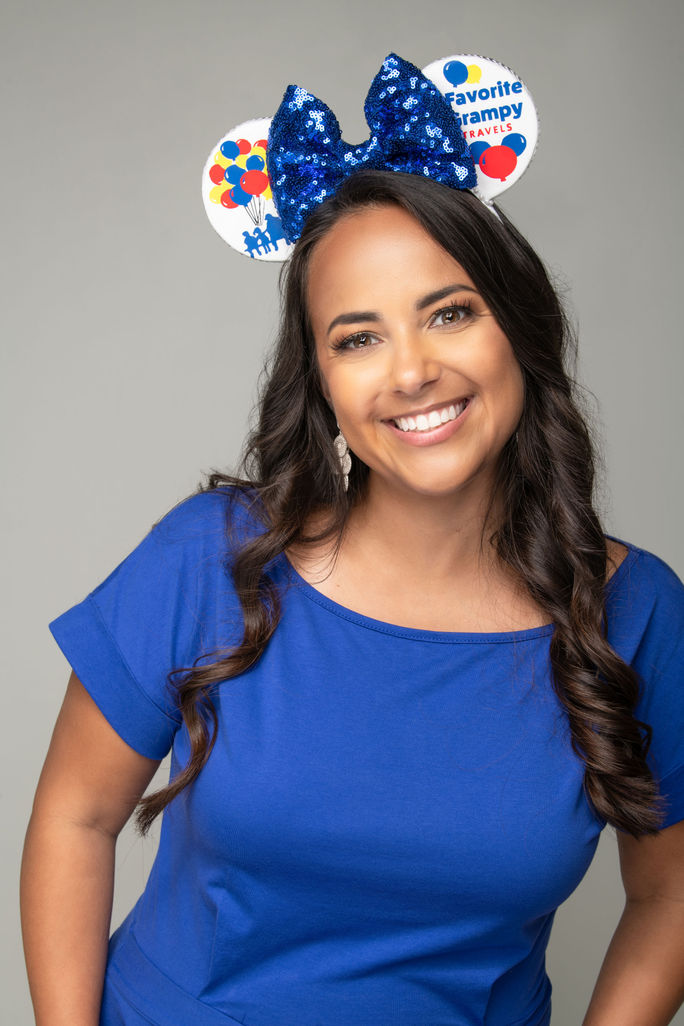 Success Stories focus on veteran advisors and how they achieved success. Here's a look at Nikki Hendrix president and CEO of Favorite Grampy Travels, with offices in Leesburg, Va., and Celebration, Fla.
How did you get your start as a travel advisor?
I began working with a theme park-centric travel agency in 2015. I grew up visiting the Orlando parks and I loved being able to help other families make similar magical memories that I, myself, cherished from my childhood.
How did you build your business over the years?
For the first few years, I never turned down any theme park business, working 40 to 60 hour weeks. It was my joy, so it hardly ever felt like work. I even took the non-commissionable sales in exchange for a positive review from clients after I gave them great service. I visited the parks every six to eight weeks to learn the destinations inside and out and to stay on top of any changes for my guests. My clients knew I was passionate about theme park destinations, and that I was the expert.
By 2018, I had more business than I could handle and my clients were wanting to add other destinations to their memory-making trips. I knew it was time to branch out, start my own agency and bring on independent contractors (ICs).
Favorite Grampy Travels was born in April 2019, quickly surpassing all expectations I had for it. I dreamed of helping as many people as possible, not only through planning their ultimate vacations, but also by creating a path to financial freedom for those who came on board as ICs. Favorite Grampy Travels is now 45 travel advisors strong, and we are launching our luxury division, FG Luxury Travel, soon.
What characteristic makes you a successful advisor?
I believe passion has made me a successful advisor and now a successful agency owner. My passion for the families, the destinations, the memory making and for my travel advisors is what drives me each step of the way. When we recruit for new advisors, we look for this passion. I can teach the sales techniques and the products, but one thing I cannot teach is true passion.
What have your greatest challenges been?
The obvious answer here would be the COVID shutdowns of 2020 and 2021. We built our agency from scratch in 2019. We then tore it down to the studs in 2020. We held on in 2021 and rebuilt energetically in 2022. It was hard not to be discouraged, but as a leader I had to look for the positive and be the encouraging rock during those times. We used this time wisely and have been flourishing since.
The more concealed answer would be learning how to be the leader who I would want to follow. I want to be strong but compassionate, bold but wise, available but empowering, confident but kind. I am learning to communicate with my travel advisors the way they need, not my way. 
What have your greatest accomplishments been?
From a sales perspective, my greatest accomplishment has been leading our agency from zero Universal Resort sales to over $1 million in about 18 months and reaching Platinum U-Preferred partnership status. One year after this accomplishment, our Universal sales are cup another 50 percent.
From a business perspective, my greatest accomplishment has been helping our advisors realize their worth and start to charge professional concierge fees for their time and expertise. It has been amazing to see them grow and I feel blessed to be a part of it.
What tips can you provide advisors new to the industry?
Set realistic expectations. This business is very much a case of "you get out of it what you put into it." If you are not willing to do the extra work, be consistent and always look to better yourself and your processes, then you will likely not be successful in this industry.
---
For the latest travel news, updates and deals, subscribe to the daily TravelPulse newsletter.

Topics From This Article to Explore

link