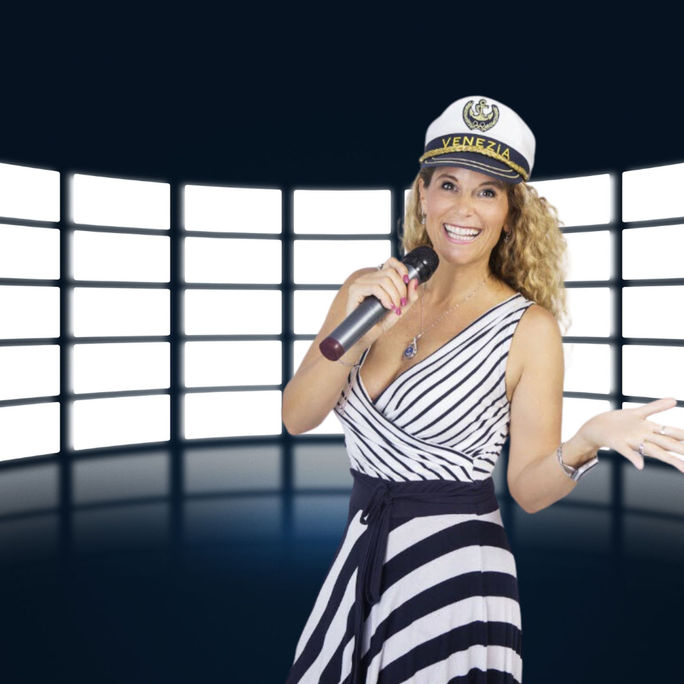 Success Stories focus on veteran travel advisors and how they achieved success. Here's a look Shelby Frenette, owner of Boca Raton, Fla.-based TravelFun.Biz
How did you get your start as a travel advisor?
When people ask me how I started I usually ask them, "Do you remember the TV show 'The Love Boat?'" I am the real-life Julie McCoy Cruise Director! I've been on over 500 cruises and hosted thousands of singles on board.
After working on cruise ships for eight years in the cruise director arena, I became the lead cruise director for a large singles travel company where I curated group vacation experiences that resulted in hundreds of successful marriages and countless travel friendships.
After over a decade, I was still incredibly passionate, and that led me to build TravelFun.Biz! Here I was not only able to continue to help singles find friendships and love connections, but I could also train other cruise hosts to do what I've done and expand to selling to everyone.
How did you build your business over the years?
We built our business with marketing in mind. What I believe distinguishes our agency from any other is that we've always made social media training the base of our travel advisor training program. This is not the "post and pray" method. I provide a truly authentic, curiosity- and value-driven methodology. It is my firm belief that anyone can be trained to sell travel and get educated with suppliers.
However, the most important piece to creating a successful agency is sales. And all agents deserve to be taught the proper way to sell on social. My agents are taught how to find clients using low-cost social media marketing curiosity campaigns. They are taught how to genuinely connect with their existing network and nurture relationships without making anyone feel pressured while showcasing their true value as advisors in the industry.
What characteristics make you a successful advisor?
In addition to the necessary core characteristics, such as organizational skills, due diligence, follow up and a passion to serve, I think the reason I'm a successful advisor is my ability to connect with people via social media. They never forget that I sell travel, and when they need me to help I'm there to assist in their DMs.
What have been your greatest challenges been?
COVID was by far the hardest hit we could have ever imagined and we are working every day to make up for that loss. 
What have your greatest accomplishments been? 
A few of my proudest moments include being asked to join the panel for our company's largest training cruise, where I will have the opportunity to showcase my most successful social media marketing techniques.
Additionally, I take immense pride in creating an incentive program that truly excites our agents, and it's incredibly rewarding to witness them building their businesses and contributing to TravelFun.Biz's first $1 million sales year. These accomplishments reflect my dedication, innovative thinking and ability to inspire others – and I'm eager to find more opportunities to share my passion and contribute in a meaningful way.
What tips can you provide advisors new to the industry?
Don't underestimate the tremendous impact of social media training provided by seasoned professionals within the field. I frequently come across various "systems" that claim to save time, but in my honest opinion, they often serve as inauthentic crutches, adopting a "post and pray" approach. It's disheartening to witness agents becoming discouraged because they were led to believe that merely posting would generate leads. I firmly believe that relying on generic ads adorned with a logo simply won't suffice.
Before investing in your next supplier training, I recommend hiring a social strategist, such as myself, who possesses an intimate understanding of the industry and a proven track record of driving sales rather than just producing aesthetically pleasing images. Genuine travel influencers, like me, truly shape how people approach travel; they don't merely upload attractive pictures to garner "likes."
For the latest travel news, updates and deals, subscribe to the daily TravelPulse newsletter.

Topics From This Article to Explore

link