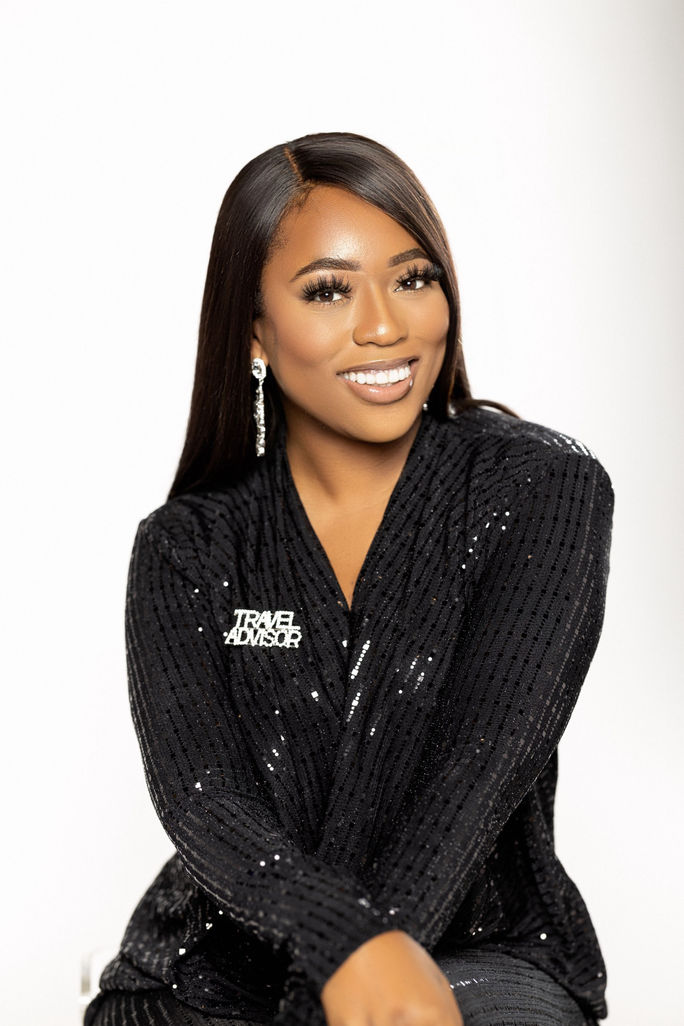 Success Stories focus on top travel advisors and how they achieved success. Here's a look Marissa Waiters, owner of Spread Your Wings Travel
How did you get your start as a travel advisor?
I began my travel agency business in February 2019. Before that, I was on the hunt for an additional income stream to provide some financial comfort. I dabbled in various jobs and side gigs, from mystery shopping and online surveys to driving for Postmates and DoorDash – and even working in a grocery store.
Despite my efforts, these ventures didn't offer the financial satisfaction I desired, nor did they resonate with a deeper purpose. Eventually, I decided to step back and place my faith in God, allowing Him to guide my path.
One day, while browsing Facebook, a post from my future sponsor caught my eye. She was promoting her travel agency and offering enticing vacation deals. Observing her [posts] made me wonder, "Is this all she does? I need to know more." I quickly found out that that was not all she does! Considering how frequently I traveled, the idea of earning while indulging in my passion seemed appealing. I reached out to her and that conversation set my journey in motion.
As for the name Spread Your Wings Travel, it spontaneously emerged during a brainstorming session for potential business names. It resonated with the idea of taking on new journeys and experiences.
How did you build your business?
I primarily grew my business using social media, with Instagram being the cornerstone. This platform has been instrumental in my success. On Instagram, I can engage with my followers, showcase stunning travel destinations innovatively and leverage my expertise in marketing to expand my client base.
Moreover, referrals and word-of-mouth have been incredibly beneficial. I think the quality of service I offer as an advisor makes people eager to share their experiences with friends.
What characteristic makes you a successful advisor?
My genuine passion for travel, creativity and personality are a few defining characteristics that make me a successful travel advisor. This, along with my commitment to understanding each client's unique preferences, enables me to create travel experiences that are both memorable and personalized.
At the heart of my services is transparency; I'm committed to open dialogue, consistently keeping clients in the loop and ensuring no detail goes unnoticed. This guarantees a smooth travel experience, fosters trust and nurtures long-term relationships. I also prioritize simplifying the booking process. Travel should never be complicated. it becomes an effortless pleasure with the right travel advisor.
What have your greatest challenges been?
One of my most significant challenges has been navigating the ever-evolving travel restrictions and guidelines, especially during events like the pandemic. Keeping abreast of the changing rules, from testing requirements to quarantine measures, and effectively communicating them to clients was both critical and challenging.
Additionally, managing expectations versus reality can sometimes be a hurdle. Each traveler has a unique vision of their ideal trip, and while I strive to make those dreams a reality, there are occasional external factors that are beyond my control – i.e., clients' budgets.
What have your greatest accomplishments been?
One of my proudest achievements was generating travel sales worth $100k in my first year as a travel advisor. I was surprised, honestly, especially for someone with a very limited background in the travel agent industry. Additionally, I was honored with a ranking among the top 10 agents within my host agency in 2022, standing out among 70,000 agents. Moreover, I've consistently surpassed sales of $600k annually for the past two years. Lastly, I've been featured as a guest in the Martha Stewart magazine, which was a pivotal moment in my career.
What tips can you provide advisors new to the industry?
The first thing I would say is to stay informed. We are in an ever-changing and evolving industry and must know how to pivot and be flexible. Subscribe to travel news sources (i.e., TravelPulse), join travel agent-specific Facebook groups and attend conferences.
Next, network. Build relationships with suppliers, other travel advisors and especially your clients. Networking can provide insider tips, collaborative opportunities and, most importantly, referrals.
Invest in your learning! There are so many certifications and training out there that will make you more credible to potential clients. Take an hour or two out of your day to train on a topic you need more assistance on.
Always be upfront about costs, potential issues or changes. This builds trust and ensures there are no unpleasant surprises for your clients.
Remember, clients aren't just buying a trip but investing in an experience. By ensuring their experience is smooth from planning to post-trip, you're more likely to gain repeat business and referrals. Customer service is key!
Like any business, there will be ups and downs. Keep track of your finances, set clear business goals and continually evaluate and adjust your strategies.
---
For the latest travel news, updates and deals, subscribe to the daily TravelPulse newsletter.

Topics From This Article to Explore

link